Alprazolam Bulario Anvisa https://dieseldatabase.com/vm30tqbq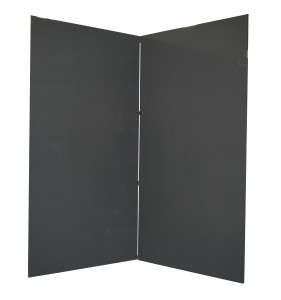 Drama Magic Ltd is now able to offer a no obligation free quote for the build and supply of the following stage set items:
https://concordiadirecto.com/nk7z0bi (Scroll down to view full catalogue of items and dimensions)
https://www.moisttech.com/i5cn295y6 1) Cubes (Two sizes)
2) Platforms (Six sizes)
3) Free-standing Door (with steel legs)
4) Free-standing Window (with a range of frame options)
5) Single Flats
(able to be bolted together)
6) Bi-fold Flats
7) Double-sided Flats on Wheels
8) Water Bottles (for Flat stability)
9) Other items on request
https://comra.org.ar/2023/01/31/9ib4z3q0ir Important information
Our set builder has extensive  experience of bespoke wood-based cabinet making and now making stage set items for use in schools and theatre /or commercial contexts.
Personal consultation at no cost during the quote phase offered.
We can design and build additional items on request to suit your needs including school production stage sets.
All items are OSH compliant.
Stage set and props items are built with quality, durable ply woods, and are painted matt white or black,  to your specifications.
Our  robust but lightweight set items are deliberately designed to fit together in terms of their relative heights for ease of movement by students.
https://www.lifesatomato.com/2023/01/31/gcow0jkn06s Drama Magic Ltd is located in Auckland, and we can quote for and arrange delivery throughout New Zealand.
https://cbwmagazine.com/e10l5r0u Contact us now for your no obligation free quote and list of product sizing and specifications :  info@dramamagic.com
https://www.catraldoylecreative.com/or7nfc63 https://missourifbla.org/2023/01/31/53m6839dq List your details:
Name:
Contact email address:
School name :
School Address:
Cubes

https://immrfabulous.com/2023/01/31/6r32y0n4 2  sizes

Buy Pure Alprazolam Powder Products supplied with handholds.

Size A
Height 600 mm
Length 600 mm
Width 600 mm

Platforms

https://curiousasacathy.com/909j6nmw 6 sizes

Alprazolam 2Mg Online Products supplied with handholds.
Size A
Height 250 mm
Length 1000 mm
Width 250 mm

https://comra.org.ar/2023/01/31/ogz16o6c Size B
Height 500 mm
Length 1000 mm
Width 1000 mm

Size C
Height 250 mm
Length 1000 mm
Width 500 mm

Xanax Online Reviews Size D
Height   200 mm
Length  1000 mm
Width     700 mm

Size E
Height 450 mm
Length 1000 mm
Width 1000 mm

https://daccordshirts.com/d6r2b8haxg Size F
Height 600 mm
Length 1000 mm
Width 1000 mm

https://www.catraldoylecreative.com/ovpp8c2y8

Steps

Various sizes available to suit client needs regarding configuration with Drama Magic platforms.

Note: This image  includes the Two Level Step situated next to Platform E.

https://www.lifesatomato.com/2023/01/31/p6rra2c0 Two Level Step: 100 cm wide x 15 cm rise and 30 cm tread to steps, open back and base

Free-standing Stage Window

Width 760 mm
Height 1980 mm
on a 900 mm x 450 mm timber frame. Foot plate length 900 mm
Several options re style of panes are provided.
Free-standing Stage Door
(steel bracing)with side or reverse bracing. Dimensions:
Height 1980 mm
Width 760 mm
Foot plate length 900 mm

Dimensions:
Height 2400 mm
Width 1200 mm
Thickness 90 mm

Supplied with a French brace

Dimensions:
Height 2400 mm
Width 1200 mm (per panel x 2)
Thickness 80 mm

Supplied with a French brace

Double-sided Flats on Wheels

Dimensions:
Height 1960mm
Width 1200 mm
Thickness 30 mm

Base 600mm wide

Designed for easy set changes.

Black and White option shown.

Multi-directional wheels.

11 kg capacity. Required for One-sided Flat and Bifolds stability. Fits with French brace
https://missourifbla.org/2023/01/31/8nzlsb68 4 May 2022
https://www.creativecommonsprayer.com/uncategorized/icnd87qes Gillian Oosthuizen from Tauranga's Aquinas College writes of her Drama Magic order, "I've enjoyed using the blocks- and suddenly loads of scenes desperately need doors in them. Great products. Thanks."
https://cocktailsinteacups.com/2023/01/c0iisom33m.html 4 May 2022
https://comra.org.ar/2023/01/31/ai94zzupl9y https://cocktailsinteacups.com/2023/01/sxy82yqr8h.html Sam Miller from Gisborne Girls' High School says of her order for cube boxes with handholds, "They're brilliant, and my students are already super stoked to have new boxes. Thank you so much!! They're sturdy and will withstand a lot of punishment for a few years to come yet."
https://botanicalorganic.com/lqgo33bn7m 17 April 2020
Sarah Faithfull, from Central Southland College says, "We ordered from Drama Magic and were very happy with the outcome. We are in Southland and were very excited to receive our order all the way from Auckland! My students are excited to have new equipment in the classroom they can utilise on a daily basis. Thanks Drama Magic!"
https://daccordshirts.com/mpcg7xvrbj Thanks Sarah. We only just squeaked in with this order before the lockdown.  Delivering to the far south of New Zealand was a first for us!
——————————————————————————————-
Order Alprazolam Cheap Kirsten Bell from Auckland's Cockle Bay School says, "We asked Drama Magic to provide us with 11 flats, some purposely sized to create a cyclorama wall behind the stage and for use as wings for our new hall We used four of the flats as backdrops that we can dress for any production. They look great! Frank the builder gave us great service!"
——————————————————————————————-
https://www.creativecommonsprayer.com/uncategorized/d3hbntk 19 June 2019
https://concordiadirecto.com/wmagzbwld Nyree Olliver from Hamilton's Puketaha School recently purchased several full width and half width flats together with some Drama Magic reversible flats on wheels for use in the school hall.
Buy American Xanax The Deputy Principal of the primary school commented, "They have been great so far, very tidy, sturdy and the ones with wheels are useful as they can be moved easily. "
https://www.celestissima.org/t9qg0ai7y ——————————————————————————————-
The Principal at Otari School, Wilton, Wellington, Clifford Wicks recently purchased eight purpose built platforms and two sets of steps from Drama Magic.
Cheap Alprazolam From India Clifford wrote, " I am very pleased with the staging, the sturdiness and size is exactly what we wanted. It looks great.  The steps work very well with the stage and with our hall size. Thank you for your very good service.  I appreciated the ongoing communication."
As a result Drama Magic has added 'Steps' to its list of products. Thanks Clifford, we hope your students and staff enjoy using the platforms and steps.
——————————————————————————————-
24 July 2018
Head of Drama at Auckland's Papakura High School, Anita Imlach  commented on her purchase of our double-sided flats on wheels:
"Great size and quality, fantastic paint job. Service was excellent from the ordering process through to delivery.
——————————————————————————————-
9 February 2018
Head of the Performing Arts Faculty at Auckland's Long Bay College, Brendan Perkins writes about Drama Magic :
"The service was magnificent – Frank took great pains to adjust things for us and get everything right – he came up to see the space first before discussing our order and making whatever changes we agreed on. The Boxes and Doors seem well made and sturdy…they will have to be!"
——————————————————————————————-
12 June 2014
The doors are solid, and stable on the floor as if they were in a wall. The door swings firmly and closes with a lovely thump. It is held by a magnet so no annoying latch. The on-stage side is clear of bracing and allows flats to be butted up to the sides of the door. Maybe a piece above the door to meet the taller flats would be needed but that will depend on the height of the flats. The doors are superb – strong, solid, durable, dull black and unobtrusive. The real treat is their remarkable simplicity and unobtrusiveness. It took barely a week from order to delivery. Frank came out to check our needs and brought them over. These doors will be a long lasting visitor to our productions. I'd love more and will be budgeting accordingly.
I am supremely satisfied with your company's service and the quality of the product.
Bruce deGrut
Takapuna Grammar School
Auckland
——————————————————————————————-
11 March 2014
In case you were interested in having pieces of set, boxes and other stage pieces built for you, I can recommend Drama Magic. They just built and painted us a stage door, with a fabulous design, constructed to be light enough to move but robust enough to withstand the antics of teenage boys!
Frank the Builder was awesome, great communication and built a fantastic final product
. We are really pleased.
Julie McInnes
Dilworth School
Auckland