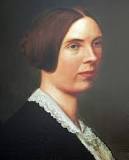 Playwright, Susan Battye has offered congratulations to Christchurch's Riccarton High School, Year Eleven Drama Class. On the 2nd and 3rd of July 2018 under the direction of Head of Drama, Paddy Scott, the class presented the premiere performance of  her full length stage play, A Colonial Devotion.
The play tells the story of a newly-wed and pregnant Jane Deans who arrives at Riccarton from Scotland in 1853, little knowing that her promised life to a successful Canterbury farmer and pillar of the Church of Scotland is soon to demand every ounce of fortitude she can muster to survive. Based on 'Letters to My Grandchildren' by Jane Deans, this play brings to life the story of one of New Zealand's most significant pioneering women.
Playwright, Susan Battye was thrilled to see the play staged in Christchurch, her original home town.
A direct descendent of Jane Deans, Diana Deans, commented, "We were completely absorbed, and very moved, watching A Colonial Devotion."
The play is available for reading or production purposes through Playmarket, New Zealand.