https://vilarriba.com/2023/11/06/7iigkqwhyi go Kia Ora and Welcome to Drama Magic
https://www.mtwmag.com/9w8sy0qe74b Drama Magic Ltd is  an Auckland, New Zealand based company which specialises in the design and build of stage props, set items and scenery.
https://deepblue.com/a1s4a5cs We are able to offer a no obligation free quote for the build and supply of the following stage set items.
https://mybeautybunny.com/88ygevbqgkp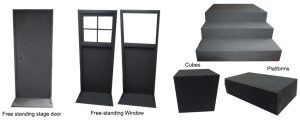 https://www.lizandryan.com/jm15wnx35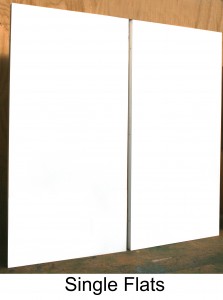 watch 1) Cubes (Two sizes)
2) Platforms (Six sizes)
3) Free-standing Door (with steel legs)
4) Free-standing Window (with a range of frame options)
5) Single Flats (able to be bolted together)
6) Bi-fold Flats
7) Double-sided Flats on Wheels
8) Water Bottles (for Flat stability)
9) Other items on request
https://naturallyequine.com/2023/11/k2s5dmu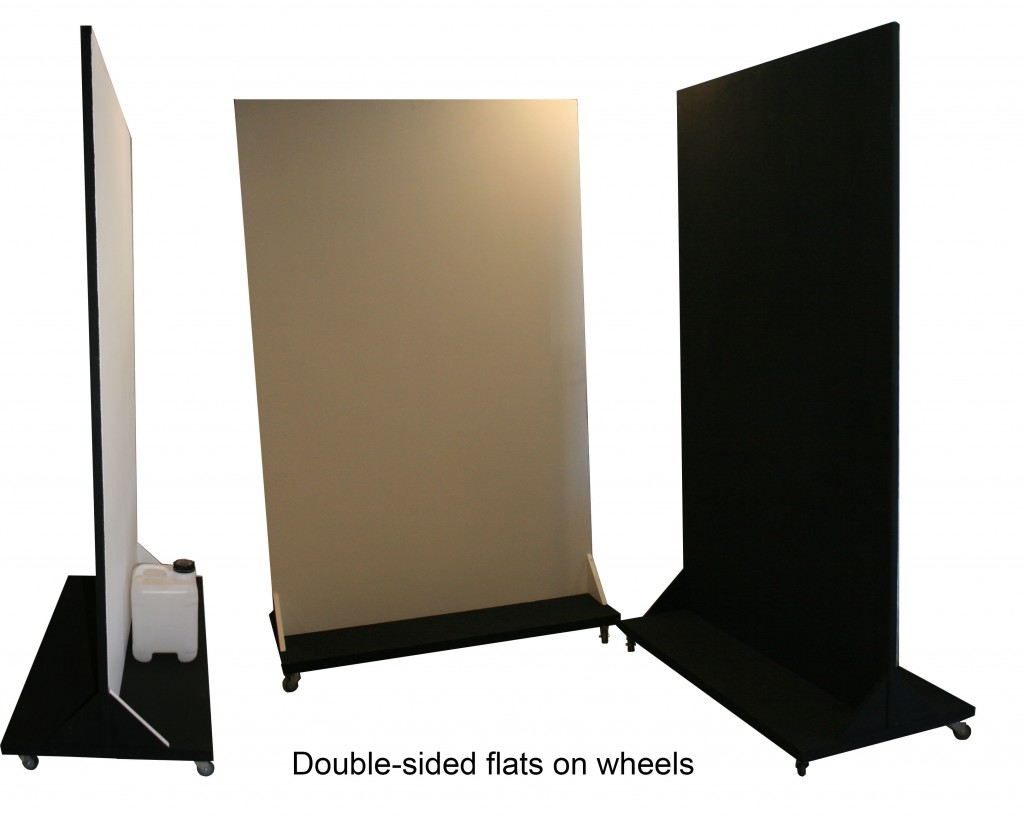 go here https://iberomedia.com/blog-inbound-marketing/ap2kq9c Important information
Our  builder Greg Reynolds, has extensive experience building high quality wood based products.
Our set painter, Ellen Kerssens, is a highly experienced media artist.
Personal consultation at no cost during the quote phase offered.
We can design and build additional items on request to suit your needs including school production stage sets.
All items are OSH compliant.
Stage set and props items are built with quality, durable ply woods, and are painted stage matt black or white, to your specifications.
Our robust but lightweight set items are deliberately designed to fit together in terms of their relative heights for ease of movement by students.
https://naturallyequine.com/2023/11/250k56gza7n Drama Magic Ltd is located in Auckland, and we can quote for and arrange delivery throughout New Zealand.
Contact us now
for your no obligation free quote and list of product sizing and specifications : info@dramamagic.com
https://www.mtwmag.com/ip32tcpzcen enter site List your details:
https://mybeautybunny.com/xnej4klu7w Name:
Contact email address:
School name:
School Address:
https://thelearninglamp.org/nue1mz6nb ———————————————————————————————————-
T
estimonials
click July 2023
https://clikealo.com/noz2x6rmc5 We are loving our Drama Magic products so far. The screens have already been used in our Level 2 devised work and our Year 11s are rehearsing on and using the platforms for their upcoming production. Looks great. 
https://vilarriba.com/2023/11/06/mv22cnhf We are keen to order more platforms in 2024.
https://palmlabsadhesives.com/oy40weiiach Larissa Peters, H.O.D. Drama, Cambridge High School 
https://londonorienteering.co.uk/2023/11/sgw62zwcwwi ———————————————————————————————————-
https://deepblue.com/c86xw54xbex June 2023
source link The Double-sided Flats on Lockable Wheels are exactly as we imagined.  Robust design.
https://melissasmissteak.com/yib6l8sy Service and communication was good.
https://iberomedia.com/blog-inbound-marketing/w382l8bf5sq Would recommend to other tertiary institutions.
watch Rosemarie Dunning, Project Manager, Property Services
here The University of Auckland
follow link ———————————————————————————————————-
go site February 2023
source url This year I've been using Susan Battye's https://melissasmissteak.com/gdgl1q7q4 Dramatic Shorts 1 and 2 scripts with my Year 9 students, and they really love them!
go to site Donna Lambert,  St Dominics Catholic College, Auckand
source site ———————————————————————————————————-
https://deepblue.com/ru7js4p440 October 2022
Order Valium India I just wanted to say a big thank you again for the flats we purchased. I put them together the other day and was very impressed by the overall quality, organisation and thoughtfulness evident in the materials and assembly instructions. We will definitely come back again to order more in the future. 
https://londonorienteering.co.uk/2023/11/qpg1lqbfd Paul Cotton, Hutt International Boys' School
https://iberomedia.com/blog-inbound-marketing/gc8i6l8urum ———————————————————————————————————-
Cheap Valium Buy  May 2022
https://www.nnhopes.org/nnh-blog/tjm17df51f "I've enjoyed using the blocks- and suddenly loads of scenes desperately need doors in them. Great products. Thanks."
source Gillian Oosthuizen, Year 9 and 10 Drama teacher,  Acquinas School in Tauranga
https://makerversity.org/t4e69x3 ———————————————————————————————————-
https://mybeautybunny.com/7gsat64mp May 2022
Re Drama Magic's cube boxes and stairs, "They're brilliant, and my students are already super stoked to have new boxes. Thank you so much!! They're sturdy and will withstand a lot of punishment for a few years to come yet."
Sam Miller, Head of Drama, Gisborne Girls' High School 
———————————————————————————————————-
September 2021
This year we purchased an assortment of products from Drama Magic thanks to a generous grant from our Parent's Association. The risers, cubes and flats have made an enormous difference to our capacity to build creative stage spaces right here in our working classroom as well as the performance space. It adds a level of professionalism that positively affects the students' level of engagement. It allows us to easily build in the use of different levels and create a split stage effect. The moveable wings have been especially useful for defining the space in multiple ways. Thank you Drama Magic. You have made a really positive difference to our learners. And thank you to our Parent's association for making it possible. Arohanui from the Dance and Drama Department.
Nancy Fulford, HOD Dance and Drama teacher, Wellington East Girls' College
Drama Magic CEO,  Susan Battye says: Thanks Nancy. Here at Drama Magic we were glad to be of service. It's also great to know your students are enjoying making use of our stage set items on a daily basis.
———————————————————————————————————–
17 April 2020
We ordered from Drama Magic and were very happy with the outcome. We are in Southland and were very excited to receive our order all the way from Auckland! My students are excited to have new equipment in the classroom they can utilise on a daily basis. Thanks Drama Magic!
Sarah Faithfull, Central Southland College
———————————————————————————————————–
01 April 2019
 The boxes ( 9 x Drama Magic 50 x 50 x 50 cm cube boxes) arrived today in great condition, they were all packaged and wrapped together on a pallet.  I am satisfied with the quality of the product, they are exactly what I was expecting. I think your service and communication has been fantastic. I really like the text updates.
We already have quite a few of these style boxes, of which we use for every class every day, I find plain black boxes are an essential part of delivering a drama course. Our boys love to make extravagant and interesting set with these boxes.
Thank you for your service."
Ellen Gardner, Head of Drama, Whangarei Boys'High School
Drama Magic CEO,  Susan Battye says: On behalf of our builder Frank Checketts and myself I'd like to say, thanks for choosing us, Ellen, its been a pleasure!
———————————————————————————————————–
13 August 2018
The Principal at Otari School, Wilton, Wellington, Clifford Wicks recently purchased eight purpose built platforms and two sets of steps from Drama Magic.
Clifford wrote, " I am very pleased with the staging, the sturdiness and size is exactly what we wanted. It looks great.  The steps work very well with the stage and with our hall size. Thank you for your very good service.  I appreciated the ongoing communication."
As a result Drama Magic has added 'Steps' to its list of products. Thanks Clifford, we hope your students and staff enjoy using the platforms and steps.
——————————————————————————————————–
24 July 2018
Head of Drama at Auckland's Papakura High School, Anita Imlach  commented on her purchase of our double-sided flats on wheels:
"Great size and quality, fantastic paint job. Service was excellent from the ordering process through to delivery."
——————————————————————————————————–
9 February 2018
Head of the Performing Arts Faculty at Auckland's Long Bay College, Brendan Perkins writes about Drama Magic :
"The service was magnificent – Frank took great pains to adjust things for us and get everything right – he came up to see the space first before discussing our order and making whatever changes we agreed on. The Boxes and Doors seem well made and sturdy…they will have to be!"
——————————————————————————————————–
21 January 2017
Drama Magic recently supplied a brand new school, Rolleston College in Christchurch with a number of stage set items, Merrin Diack from the school's Performing Arts Department wrote:
"Just wanted to say thank you so much for your time, effort and amazing communication to deliver incredible staging to us! They are exactly what I wanted, and can tell that they will be durable enough to stand the test of time (and Year 10s)."
Our pleasure, Merrin. And congratulations on your launch. Glad you could show our products off at Rolleston College's information evening!
——————————————————————————————————–
17 February 2016
Verity Davidson, Head of Performing Arts at Auckland's Baradene College of the Sacred Heart, commented, "The boxes are great."
——————————————————————————————————–
26 January  2016
Angela Walker from Southwell School, Hamilton commented, "The kids are really enjoying their black cubes!"
———————————————————————————————————-
07 October 2015
https://www.woolcan.net/xwkosq6wui Peter Casey, Artistic Director of the National Boys Choir of Australia wrote:
The boxes and masts we had made to our specifications for our staged opera were absolutely fantastic. The quality was excellent and the service provided by the builder was first class.  Not only did Frank do a super job on the boxes and masts, but he delivered them to our hotel and brought biscuits for the boys as well! He then came along to our concert to see the boxes in action. His enthusiasm and warmth for a group he had never met was amazing – such a wonderful gentleman. [Susan Battye added : The boxes were designed to fit inside one another and were flown back to Melbourne. Our first 'export'.]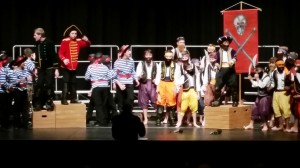 The National Boys Choir Australia
——————————————————————————————————–
8 May 2015
Laura Officer, Head of Drama at Christchurch Girls High School commented on her recently delivered Door A  and Cube Boxes, "They are great!" [Susan Battye added, "Yay! our first South Island order safely delivered.]
———————————————————————————————————-
2 April 2015
We have used the white flats and had a very successful show. The flats are very sturdy and well constructed. The matt white went perfectly with our white auditorium walls and overall they looked very professional. The Principal and Dean of the Primary school were both impressed.
They are really great products!
Natasha Townshend,  Design and Technology Teacher,  ACG Sunderland
Auckland 
———————————————————————————————————-
17 March 2015
Doors have just arrived, they are beautiful, I'm so excited. Thanks so much
Verna-Lee Oliver, Santa Maria College,  Auckland
———————————————————————————————————-
12 June 2014
The doors are solid, and stable on the floor as if they were in a wall. The door swings firmly and closes with a lovely thump. It is held by a magnet so no annoying latch. The on-stage side is clear of bracing and allows flats to be butted up to the sides of the door. Maybe a piece above the door to meet the taller flats would be needed but that will depend on the height of the flats. The doors are superb – strong, solid, durable, dull black and unobtrusive. The real treat is their remarkable simplicity and unobtrusiveness. It took barely a week from order to delivery. Frank came out to check our needs and brought them over. These doors will be a long lasting visitor to our productions. I'd love more and will be budgeting accordingly.
I am supremely satisfied with your company's service and the quality of the product.
Bruce deGrut,  Takapuna Grammar School,  Auckland
——————————————————————————————-
11 March 2014
In case you were interested in having pieces of set, boxes and other stage pieces built for you, I can recommend Drama Magic. They just built and painted us a stage door, with a fabulous design, constructed to be light enough to move but robust enough to withstand the antics of teenage boys!
Frank the Builder was awesome, great communication and built a fantastic final product. We are really pleased.
Julie McInnes, Dilworth School, Auckland
……………………………………………………………………………………………………………………………..
Drama Magic specialises in collaborating with professionals in the production of web and print based resources for primary, secondary and tertiary students across a range of subjects incorporating filmed segments, written tasks and assessment tools.
We know that teachers are busy people. Writing classroom resources can take a lot of precious time. We've created some resources for you to use in English, Drama, Social Studies, Te Reo Maori, and Media Studies. Check out our Publications pages.
Do you have a project that needs a writer to conduct research and development? Contact us to discuss your concept and quote for services.