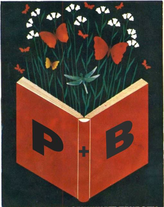 At an event held in Nelson on 8 May 2016 Drama Magic's managing director and writer, Susan Battye  was awarded  third place in the Top of the South, New Zealand Society of Authors short story competition for her  story, Mocked.  The 2016 competition which was  sponsored by Nelson booksellers,Page and Blackmore attracted around 90 entries. The story will be included in anthology of short stories to be published by Page and Blackmore in 2017.
Judge, Tina Shaw commented:  'The ten stories that I read showed skill and humanity, excellent use of storytelling techniques, and strong characterisation. They ran the gamut from teen relationships to the expectations of older generations.
'The best stories pushed the subject matter in some way, taking an idea in a new direction or trying out a different kind of structure; or did something fresh with language, giving voice to the main character. Several of the stories highlighted a disconnect between generations, and curiously it was often the older person who was depicted as being in the right. There seemed to be a lack of understanding between the generations that insinuated itself through many of these stories. All of the stories showed a fine understanding of human nature.
'It's so important that writers have opportunities like this to submit their work, and Page & Blackmore is to be congratulated on continuing to support this excellent initiative from the Top of the South branch.'